Boltonville Union Cemetery
9100 Block Bolton Drive – Boltonville
Boltonville Union Cemetery is located on Bolton Drive, off of Highways 144/28, at the entrance to the unincorporated Village of Boltonville. The cemetery association was organized in 1869, and two acres of land were purchased from Garret Marcellus for seventy dollars. The land was originally part of the Riley farm. As with many older cemeteries, the rows are not even, as family plots of varying sizes are marked and sold by different people throughout the years.
St. John of God Cemetery
1488 Highland Drive
St. John of God Cemetery is located on the Church grounds, directly east of the Church. William Riley, an Irish immigrant who came here in 1854, donated the land for the St. John of God Parish site. The earliest grave is dated 1853, bearing the name of Rice. Most of the stones face east and are readable.
Orchard Grove Cemetery
County Highways H & HH
What is now known as Orchard Grove Cemetery was once called the Farmington Cemetery. Its new designation was given in the 1960s by the Town Board to better identify it by its location. Formerly the grounds were forgotten and unkempt until descendants petitioned the Town of Farmington to care for the site. An iron gate formerly graced the grounds, but it has fallen to ruin. The cemetery was repaired and restored in 2010 by Farmington Historical Society.
Fillmore Union Cemetery
500 Block County Highway H – Fillmore
Established in 1889, this cemetery is located along Highway H, between Turner Hall and the former Fillmore School. Perpetual care is included with the purchase of a burial site.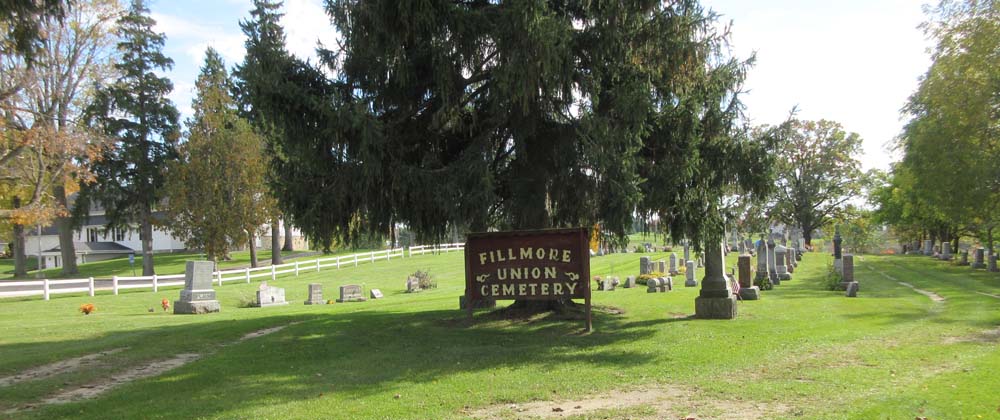 German Methodist Episcopal Cemetery
8400 Block Trading Post Trail – Fillmore
This cemetery is a public access property on Trading Post Trail, south of Fillmore Fire Department, on property that was once a part of the land donated by Ferdinand Keuchenmeister for a church and cemetery. The church was sold in 1908, and proceeds were to be applied toward building a suitable fence around the cemetery and other improvements. In 1958, the Town of Farmington was formally petitioned by twelve descendants of relatives buried in the cemetery calling for the Town to provide perpetual upkeep of cemetery properties, per a new State law. A small access area to the north of the cemetery is provided for visitors.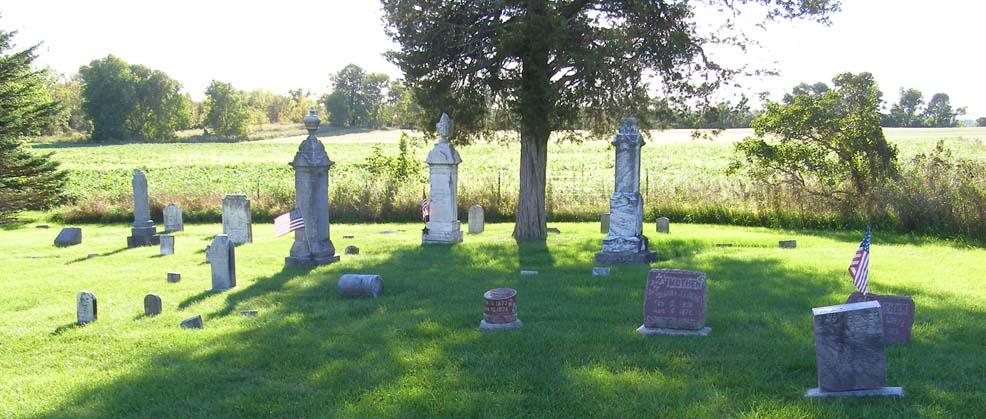 St. Martin's Union Cemetery
County Highways H & M – Fillmore
This was once the site of the first St. Martin's Church, a fieldstone building that stood in the center of the current cemetery. There is a raised-letter sign at the Highway H entrance and parking at the southern edge along Highway M. The cemetery committee functions separately from the Church.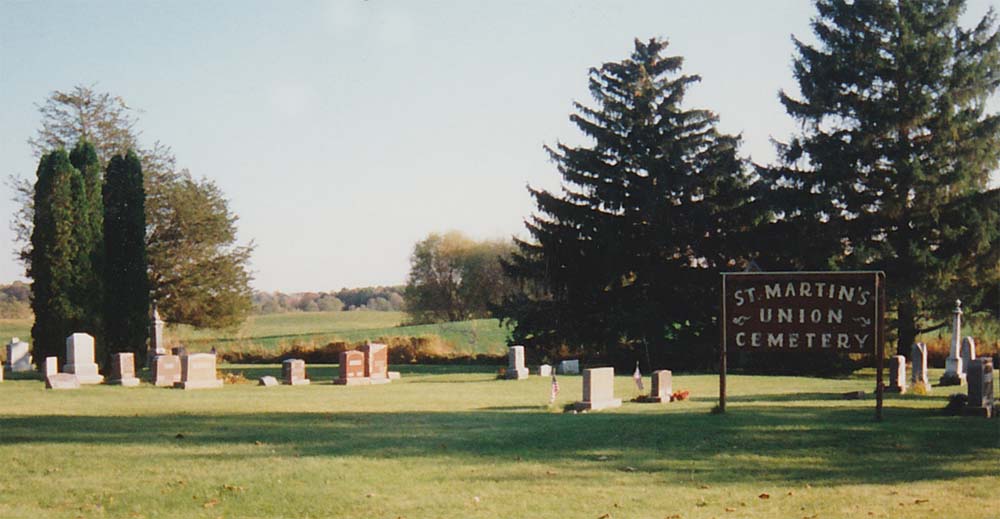 St. Peter's Cemetery
1010 Newark Drive
St. Peter's Cemetery is located on the Church grounds. The Cemetery is old and has many worn stones, as well as metal markers in the shapes of ornate crosses. The crosses once had front plates with information, but some of the information is now missing or worn.