St. Michael Parish 175th Anniversary Celebration
October 30, 2021
4:00 pm Mass with Archbishop Listecki
Social, History Display & Dinner immediately following Mass
St. Michael Parish
8883 Forest View Road – Kewaskum
Dinner by reservation only and open to current AND past parish members. Social & History Display open to all.
Ticket Sales up to October 17:
Sundays: After 9:00 am Mass
Mondays & Wednesdays: 6:00 - 8:00 pm at the church entrance
Annual Memorial Day Remembrance
May 30, 2022
Time TBD
Fillmore Turner Hall/Union Cemetery
523 County Highway H – Fillmore
Our annual program of remembrance and wreath-laying ceremony has been hosted by Farmington Historical Society since 1997 and is open to the public. If you would like to get involved, Contact Us.
More information to follow in 2022.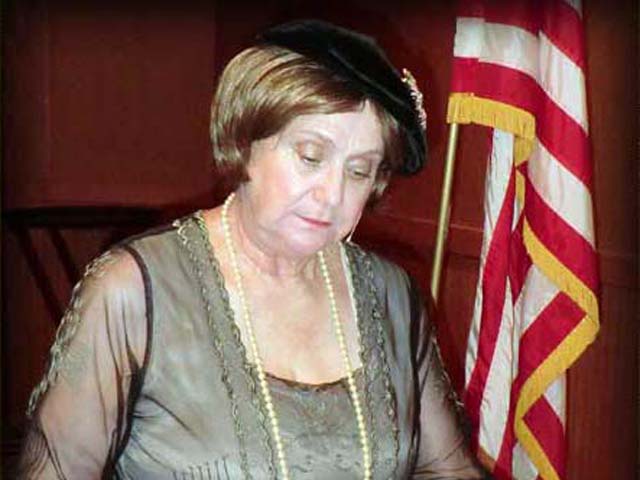 Edith Galt Wilson: To End All Wars
March 14, 2020
Mrs. Wilson has greeted another New Year quietly after the death of President Wilson in February, 1924. A riveting dramatic performance featuring historical impressionist Jessica Michna as she portrayed former First Lady Edith Galt Wilson during the Roaring Twenties.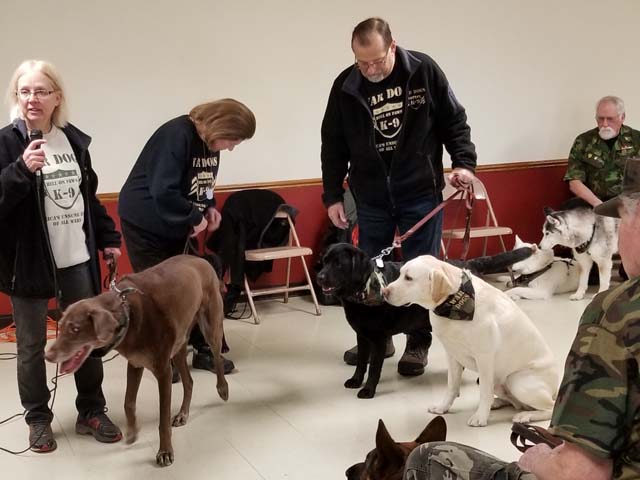 War Dogs: America's Unsung Heroes of All Wars
March 23, 2019
Dogs have been used by the military in all wars and have provided a variety of services and saved many lives. War Dogs, a group from Menomonee Falls, brought their dogs and demonstrated the nature of military actions that various breeds of dogs provided to save lives.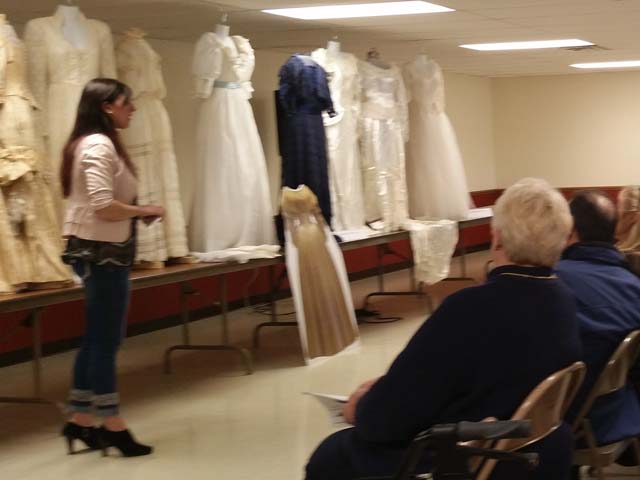 A History of Wedding Attire & Customs
March 10, 2018
The wedding dress has a history all its own and is often carefully preserved as a family heirloom. Guest Speaker Hannah Schladweiler presented an educational look at wedding attire and customs from bygone eras.