Saxonia House Work Day
October 21, 2023
10 AM – 3 PM
Saxonia House
420 County Highway H – Fillmore
Friends of Saxonia House is hosting a workday with many special projects to do. Workdays are a great way to engage with Friends of Saxonia House and with the community, near and far. Wear your work clothes, bring gloves, water, and a sack lunch, or just bring a lunch and find a shady place to witness the action. Sponsored by Friends of Saxonia House, 920-526-3433.
Annual Memorial Day Remembrance
May 27, 2024
Time: TBD
Fillmore Turner Hall/Union Cemetery
523 County Highway H – Fredonia (Fillmore)
Join us for our annual Memorial Day program of remembrance and wreath-laying ceremony at Fillmore Turner Hall & Union Cemetery.
Details available in May, 2024. If you have questions or would like to get involved, Contact Us.
This program of remembrance has been hosted by Farmington Historical Society since 1997 and is open to the public.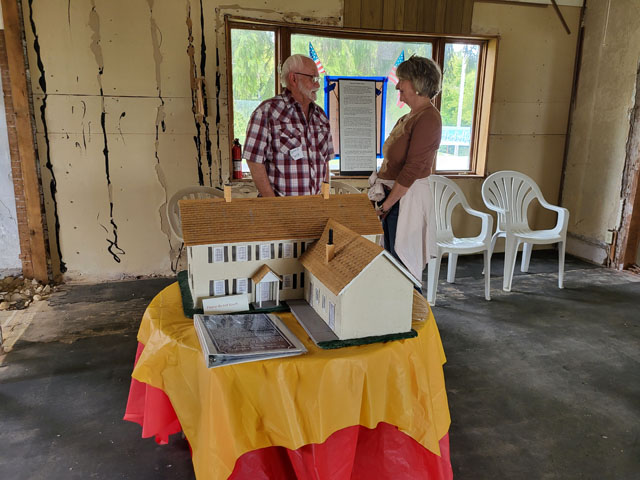 Oktoberfest Open House at Saxonia House & Traditions Pub
September 16, 2023
Built in 1855, the Saxonia House is one of the oldest properties in Fillmore. It served as a family home, as well as an inn for visitors, a post office, a store, and a meeting hall. Friends of Saxonia House began restoration efforts to preserve this historic property in 2021.
Featured was an open house of the Saxonia House and Farmington Brewery beer cave. Author Michael Besch was on hand to sign his book, "The Saxonia House; Preserving the Past, Building the Future." Storytelling, beer-tasting, a walk through nearby St. Martin's Cemetery, and refreshments at Traditions Pub rounded out the day.
Measuring and Mapping the Land: The Formation of Farmington
March 11, 2023
A fascinating look at the early 1830s surveying of the land that became Farmington Township!
The life of a surveyor was difficult, following the compass relentlessly over hills and through swamps & forests, taking field notes along the way. Featured was an 1835 map of Farmington that included physical features of the land, identifying good farmland and where sawmills and grist mills were later established in Farmington. Presented by Tom Theusch of Farmington Historical Society.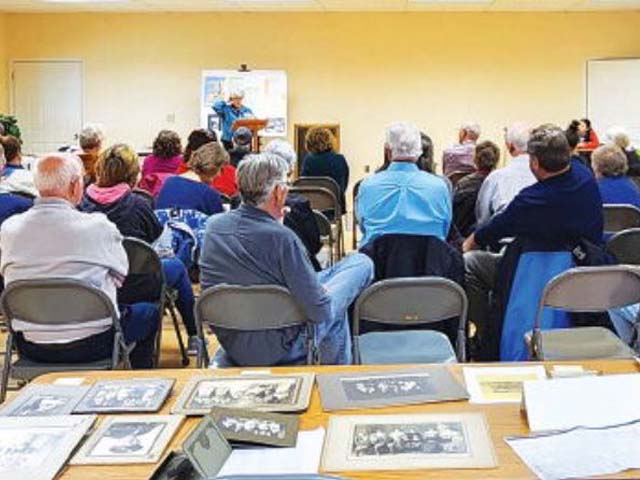 The First Families of St. Michaels Genealogy Presentation
October 16, 2022
Some of the first families to settle in the area now known as St. Michaels in Kewaskum were the Herriges, Schneider, Schaefer, Schaeffer, Thull, Theusch and Rodenkirch families.
Marcia Theusch presented a program about these pioneer families that settled the St. Michaels community in 1846. The attendees, many who are descendants of these founding families, shared stories, genealogy information, and photos or artifacts.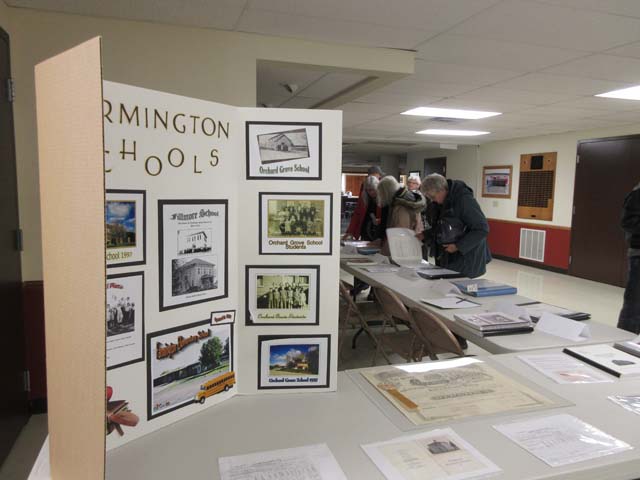 Farmington's Country Schools: History & Recollections
March 12, 2022
As pioneer families arrived in Farmington, schools were needed. Early town governments were responsible for providing schools, and by 1880, Farmington had 691 students in nine schools.
Speaker Marcia Theusch outlined the interesting history of these early schools that served the pioneer community in Farmington, leading up to the opening of Farmington Elementary School.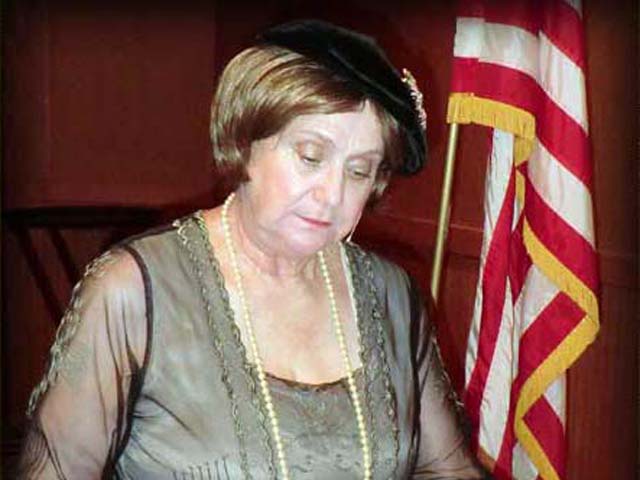 Edith Galt Wilson: To End All Wars
March 14, 2020
Mrs. Wilson has greeted another New Year quietly after the death of President Wilson in February, 1924. A riveting dramatic performance featuring historical impressionist Jessica Michna as she portrayed former First Lady Edith Galt Wilson during the Roaring Twenties.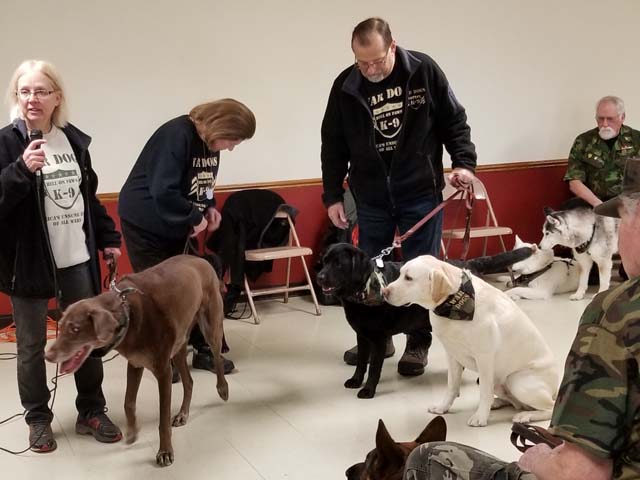 War Dogs: America's Unsung Heroes of All Wars
March 23, 2019
Dogs have been used by the military in all wars and have provided a variety of services and saved many lives. War Dogs, a group from Menomonee Falls, brought their dogs and demonstrated the nature of military actions that various breeds of dogs provided to save lives.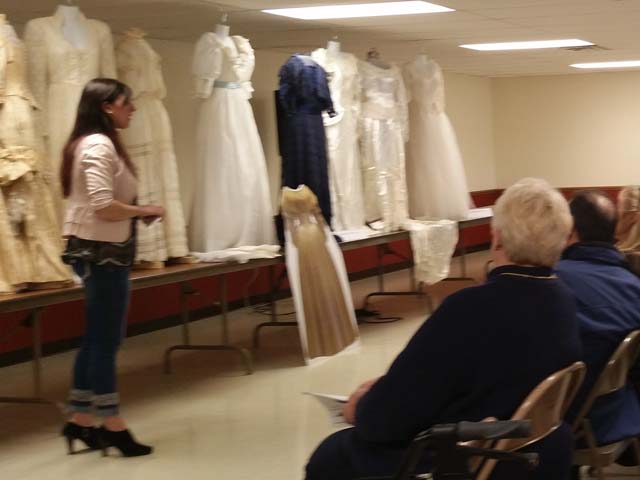 A History of Wedding Attire & Customs
March 10, 2018
The wedding dress has a history all its own and is often carefully preserved as a family heirloom. Guest Speaker Hannah Schladweiler presented an educational look at wedding attire and customs from bygone eras.