Sophia Kraetsch: Pioneer Career Girl
---
When Sophia Kraetsch was born, much of Wisconsin was still a wilderness. She was born in Rugby Junction, Washington County, but her family soon moved to the Town of Farmington, just north of Fillmore.
After a severe illness when she was nine years old, she could no longer walk, and she would never grow any taller. Her hands and wrists were now deformed, but her fingers were nimble.
Early in her life, and undaunted by her disabilities, Sophia was determined to earn her own living. She decided to become a dressmaker, as this could be performed while sitting down. Eager and quick to learn, she was soon sewing for other frontier families, as well as her own eight brothers and sisters. In the early years, she sewed by hand. Then came the first of four sewing machines that she wore out in her lifetime.
When Sophia became more skillful, she designed and made wedding and party dresses with ruffles and tucks and lace insertions. She became known as the finest dressmaker in Washington County. As her business grew, there was no longer room in her parents' home to carry on her business. This tiny woman, whose ambition and perseverance inspired all who knew her, decided to have a house built. Her very own.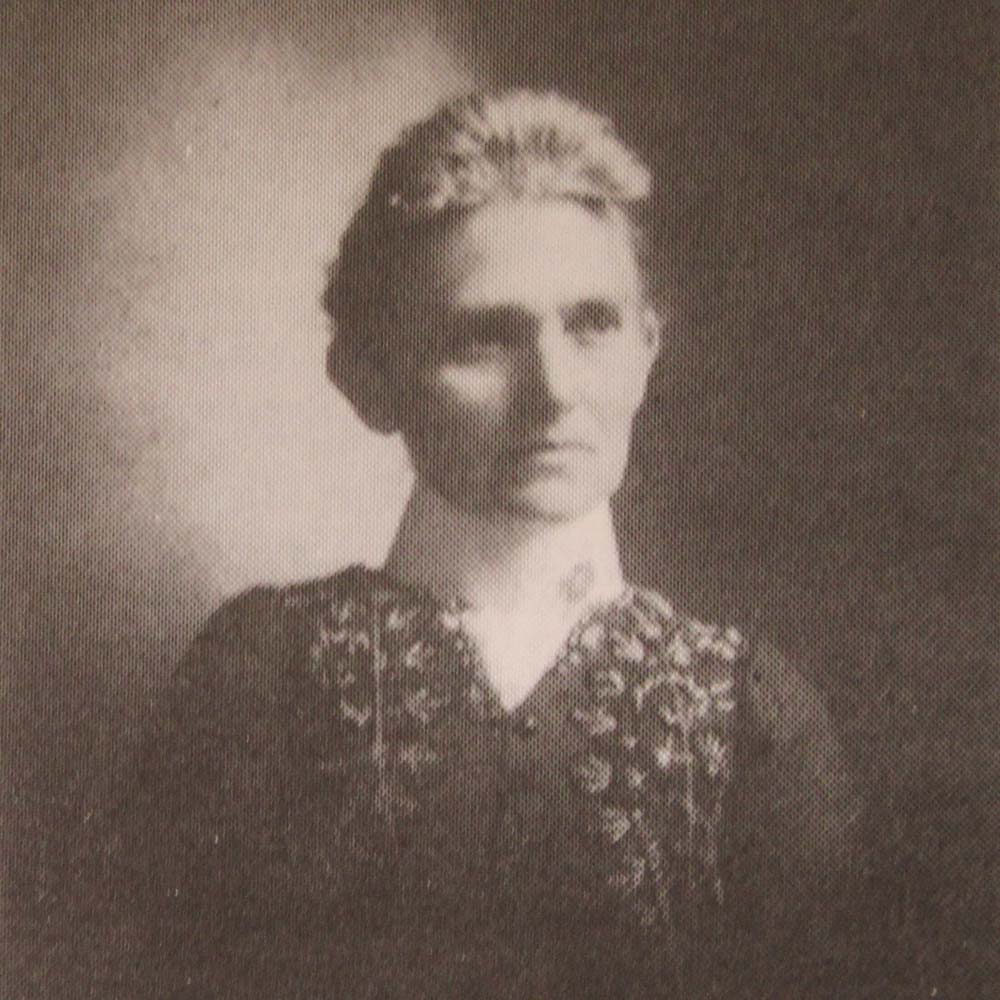 Portrait of Sophia Kraetsch (1848–1940).
Sophia's house, designed for her special needs, was built on a tiny plot of land close to a narrow dirt road. The sewing area in her new home was bright and cheerful with windows facing east, west and south. There was always a teakettle singing on the wood-burning stove, and the slow ticking of the clock on the shelf lent a cozy atmosphere to the room where she resided for so many years.
Happily settled in her own home, she now taught sewing in addition to her dressmaking business. Her reputation as a fine seamstress attracted students from several counties. Those who came from other villages or lived too far away to walk home at night, boarded with her. They learned to make their own patterns as well as sew their own wardrobes. All of them became expert seamstresses, and most of them lifelong friends. From those who couldn't pay cash, Sophia accepted anything edible such as vegetables or dried meat and sausage.
Sophia loved people, and her door was always open to visitors. Her enthusiasm for life cheered all who came to call. On birthdays and holidays, a steady stream of relations, friends, and somethimes strangers, came to pay tribute to this remarkable woman. On these occasions, her "guest register" lay open on her sewing table next to a jar of peppermint candies. When asked on her 92nd birthday the secret of her long life, she answered in her usual spirited manner, "I always keep busy".
Excerpt from A Walk Down Memory Lane – A documented oral history, Town of Farmington, 1996.

Note: Sophia's house still stands in Boltonvile along Hwys. 144/28. It is the first house south of the Farmington Town Hall. The "narrow dirt road" mentioned in the story is now a busy highway.